Find Junk Removal Near Me in Taunton, MA.
Find Affordable Junk Removal Services Near Me in Taunton, Massachusetts
Junk removal companies in Taunton provide environmentally friendly ways to dispose of unwanted objects that include household waste. It doesn't matter if it's furniture, appliances or even a mattress the junk removal companies will take it out of your possession with their quick and efficient junk removal services.
Taunton Junk Hauling, Pickup, & Recycling
Many junk haulers that are full-service offer the same day or next-day service and are committed to helping to remove all kinds of junk. Junk removal experts in Taunton perform all the heavy lifting, so that you don't have to raise a hand.
If you don't need it, they'll get rid of it. All you have to do is point and make it disappear.
Companies that remove junk in Taunton will do their best to reuse or give away as much junk as they can to local charities. They can remove all junk from any location and work with local recyclers and organizations to extend the usefulness of your junk.
Professional Junk Removal Services in Taunton
Appliance Removal
Watch your old appliances disappear.
Refrigerator Removal
Stove Disposal
Dishwasher Disposal
Washer & Dryer Removal
Book Junk Removal
Hot Tub Removal
Water Heater Disposal
TV Disposal
Computers & PC Removal
Furniture Removal
Old furniture hauling & recycling.
Couch Removal & Sofa Disposal
Mattress Removal
Box Spring Disposal
Bed Frame Disposal
Table Removal
Dresser Removal
Piano Removal
Desk Removal
Bookshelf Disposal
Comprehensive Junk Removal
Clean out unwanted clutter.
Household Junk Items Removal
Bathtub Removal
Carpet Removal
Construction Debris Removal
Renovation Debris Disposal
Drywall & Flooring Removal
Junks Cars & Tire Removal
Scrap Metal & Wood Disposal
Yard Waste Materials Disposal
Electronics & Electronic Waste Disposal
Basement Cleanouts & Garage Cleanouts
Bulky & Heavy Household Items
Junk Car Removal
Best Junk Removal Services in Taunton, MA
Same Day Haulers
Junk Removal & Hauling
+15085620507
65 Ryan Dr, Unit 6R, Raynham, MA 02767
Take This Junk Removal Services
Junk Removal & Hauling
+15083266578
122 North Ave, Attleboro, MA 02703
CC Junk Removal & Hauling
Junk Removal & Hauling, Demolition Services
+17742845961
Easton, MA 02356
Brothers Cleanouts & Junk Removal
Junk Removal & Hauling
+15088090099
102 Longwood Ave, Taunton, MA 02780
Junk King Rhode Island
Junk Removal & Hauling
+14012468770
545 Atwood Ave, Cranston, RI 02920
College Hunks Hauling Junk & Moving – Boston South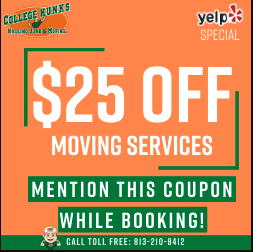 Movers, Junk Removal & Hauling
+18132108412
Foxborough, MA 02035
Buh Bye Junk
Junk Removal & Hauling, Demolition Services
+15088586575
Mattapoisett, MA 02739
JDog Junk Removal & Hauling RI
Junk Removal & Hauling
+14015857320
28 Preston Dr, Warwick, RI 02886
Affordable Junk Removal
Junk Removal & Hauling
+17742871133
163 Mendon St, Bellingham, MA 02019
Marvin junk removal
Junk Removal & Hauling
+17812675966
Somerville, MA 02145
How To Choose a Junk Removal Company in Taunton
If you live near Taunton, MA, there are plenty of junk removal companies to choose from. But, with all the options, it can be difficult to decide which one to use.
Here are a few points to remember when selecting the right junk removal company in Taunton:
Find out what types of services the company offers

Most junk removal companies in Taunton offer similar services, such as the removal of large items and disposing them in a proper manner.

However, some companies may provide other services, for instance, cleaning sheds or garages. Make sure you inquire about the various services that the company offers before making a final decision.

Get price quotes from several companies

Junk removal prices can vary dramatically from company. Some companies may cost per hour, while other companies may have a flat cost. You should get an estimate prior to hiring the services of any junk removal company.

Get quotes from several different firms so that you can compare costs. Be sure to inquire about any hidden charges or additional fees to know the final cost will be.

Check the company's hours of operation

The majority of junk removal companies in Taunton are available during normal working hours. However, some firms may provide extended hours or all-hours-of-the-day service. Be sure to inquire about the company's hours of operation before making a decision.

Ask about their cancellation policy

Some junk removal companies in Taunton may charge a fee should you fail to show up for your appointment. Some may not have a fee however they might require 24-hour notice. Be sure to inquire about the company's cancellation policy before making a decision.

Find out if the company has good customer service and is reputable

The best method to get information about the customer support of a business is to look up reviews online. You can also ask friends or family members if they've used the services of a junk removal company in Taunton and if they were pleased with the services.

Do your research and choose a company that is insured and licensed

It's essential to select an insured company in the event of an accident. You should also make sure the business is authorized to operate in the area you reside in.

You can check their reviews with the Better Business Bureau, and you should ensure that the company you choose is experienced in the removal of the kind of junk that you're trying to get rid of. You can inquire about their processes and how they dispose of the junk.
Browse Junk Removal Services in Taunton, MA
Cheap Junk Removal Taunton
Looking for affordable junk removal in Taunton? Do not look any further than experienced and reliable teams near you. They're dedicated to providing you with the highest quality service at a reasonable price.
They realize that getting rid of junk can be difficult This is why they make it their primary priority to make the process as simple and painless as it can be. Call today to get started.
Taunton Junk Removal Experts Can Take Almost Anything
Appliances
Get rid of your old appliances.
Refrigerators
Dishwashers
Stoves
Washers
Dryers
Water Heater Tanks
Televisions
Computers, PCs
Hot Tubs
Furniture
Watch your old furniture disappear.
Old Furniture
Mattresses
Box Springs
Couches & Sofas
Tables
Desks
Bookshelves
Drawers & Dressers
Pianos
Other Unwanted Junk
Clean out unwanted trash.
Bathtubs
Carpets
Concrete
Drywall
Flooring
Tires
Scrap Metal & Wood
Yard Waste
Electronics & E-Waste
Free Junk Removal Taunton, MA
If you're in search of an inexpensive junk removal service in Taunton, there are many alternatives available. Apart from paid professional services, you can also take advantage of recycling programs for most household items.
Many national appliance and furniture stores offer free pickup of old appliances.
But there are a few products that cannot be recycled. There are some items which are considered to be dangerous to recycle by yourself. When you've figured out what you can and can't recycle, you'll be ready to make a call to a nearby junk removal service.
Junk Removal & Pickup Service Areas Near Taunton, MA 02780
About Taunton, Bristol County, Massachusetts 02780
Taunton is a city in Bristol County, Massachusetts, United States. It is the seat of Bristol County. Taunton is situated on the Taunton River which winds its way through the city on its way to Mount Hope Bay, 10 miles (16 km) to the south. At the 2020 census, the city had a population of 59,408. Shaunna O'Connell is the mayor of Taunton.
Map of Taunton, Massachusetts 02780
Geo:41.900100,-71.089770
Remove Anything
Remove virtually anything (except hazardous waste). Just point and they'll take it away.
Recycle & Donate
Taunton junk removal businesses partner with local charities and recyclers to extend the life of your junk.
Insured & Licensed
100% licensed and insured junk removal, trash haulingl companies. You're covered and safe.
Frequently Asked Questions (FAQ)
How much does junk removal cost in Taunton, MA?
The majority of junk removal companies in Taunton cost between $80 and $355 to remove your junk. The price depends on the quantity of items you have and the amount of space they consume. It's not contingent on how long it takes to get rid of your junk.
How do I dispose of junk in Taunton, Massachusetts?
Contact your friendly local Taunton junk removal company for a no-cost quote without obligation and to make an appointment. The team will show up in a van and take away all items that are not needed. Just make sure to point.
Where can I dump trash and unwanted items in Taunton, MA?
You're able to choose from a range of alternatives when it comes down to getting rid of unneeded rubbish in Taunton. Check with your city and look into whether they offer free pick up for large items. Sell or give away your items and the buyer will collect it at your home. Give your items to local charities in good state. Drop your items at the local landfill.
What types of junk items can junk removers take in Taunton?
Junk removal companies in Taunton can take almost anything as long as it's not hazardous or environmentally toxic. Common items picked up include household appliances, furniture, mattresses, couches, tables, chairs, and electronics.
How do I get rid of furniture in Taunton?
In most cities in the United States, you can call 311 and request a bulky item pick up service. The city will collect large items, such as furniture, appliances and mattresses for no cost. In order to pick up freezers and refrigerators, the doors must be taken off prior to taking them out.
How do I dispose of junk for free near me in Taunton?
There are a few options for getting rid of old appliances, furniture, and mattress including recycling programs and garbage pickup. Consider local shelters and charities like Goodwill Industries, the Salvation Army, and Habitat for Humanity.