Find Junk Removal Near Me in Philadelphia, PA.
Find Affordable Junk Removal Services Near Me in Philadelphia, Pennsylvania
Junk removal firms in Philadelphia offer eco-friendly options to dispose of unwanted objects such as household waste. Whether it's furniture, appliances or even a mattress the junk removal companies will take it off your hands with their fast and easy junk removal services.
Philadelphia Junk Hauling, Pickup, & Recycling
The majority of full-service junk removal companies offer same day or next day services and they are dedicated to helping you haul all types of junk. Junk removal professionals in Philadelphia do all of the heavy lifting, so that you don't have to move a finger.
If you don't need it, they can take it. All you have to do is to point it out and they will take it away.
Junk removal businesses in Philadelphia will do their best to recycle and donate local charities, ensuring that they keep the most junk from our garbage dumps as they can. They remove everything from anywhere and partner with local recycling companies and charities to extend the life of your junk.
Professional Junk Removal Services in Philadelphia
Appliance Removal
Watch your old appliances disappear.
Refrigerator Removal
Stove Disposal
Dishwasher Disposal
Washer & Dryer Removal
Book Junk Disposal
Hot Tub Removal
Water Heater Removal
TV Disposal
Computers & PC Removal
Furniture Removal
Old furniture hauling & recycling.
Couch Removal & Sofa Disposal
Mattress Removal
Box Spring Removal
Bed Frame Removal
Table Disposal
Dresser Disposal
Piano Removal
Desk Removal
Bookshelf Disposal
Comprehensive Junk Removal
Clean out unwanted clutter.
Household Junk Items Removal
Bathtub Removal
Carpet Disposal
Construction Debris Disposal
Renovation Debris Disposal
Drywall & Flooring Removal
Junks Cars & Tire Disposal
Scrap Metal & Wood Removal
Yard Waste Materials Removal
Electronics & Electronic Waste Removal
Basement Cleanouts & Garage Cleanouts
Bulky & Heavy Household Items
Junk Car Removal
Best Junk Removal Services in Philadelphia, PA
The Junkluggers of Philadelphia & Montgomery County
Junk Removal & Hauling
+12159102547
1438 Easton Ave, Abington, PA 19001
JDog Junk Removal & Hauling
Junk Removal & Hauling
+18444385364
147 Oreland Mill Rd, Oreland, PA 19075
EZ Cleanup
Junk Removal & Hauling
+12156782040
1744 Federal St, Philadelphia, PA 19146
$155 Hauling and Trash Removal
Junk Removal & Hauling
+12676682667
1000 S Broad St, Philadelphia, PA 19146
We Love Junk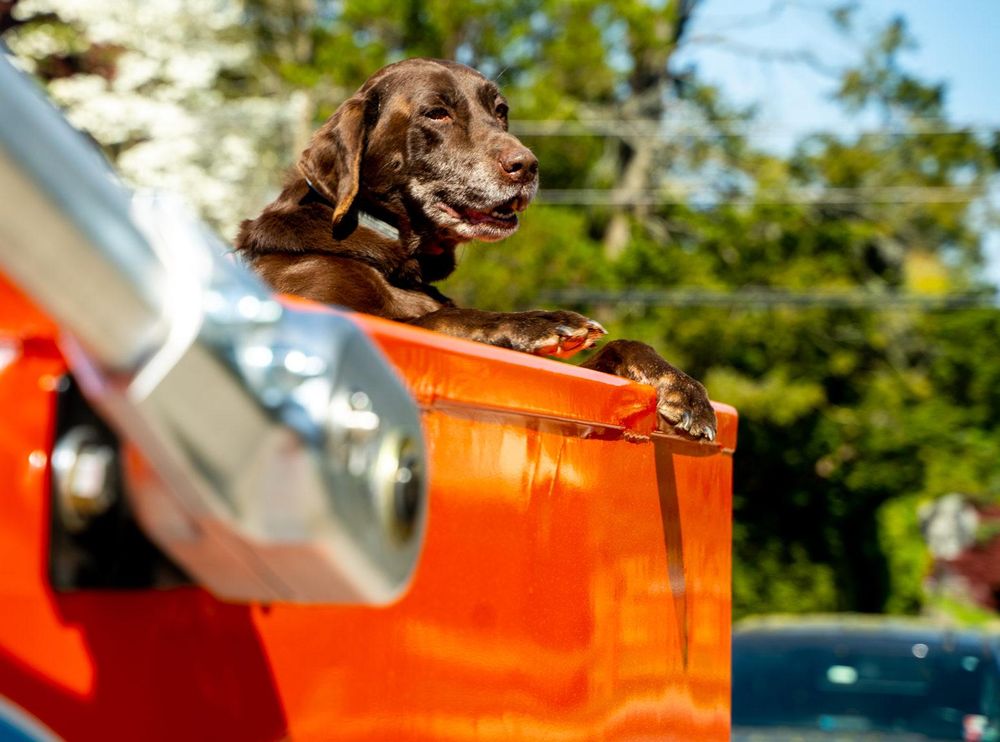 Junk Removal & Hauling, Demolition Services
+12674853338
4741 B St, Philadelphia, PA 19120
Brian Harak Haulouts
Junk Removal & Hauling
+12679770433
4450 Carwithan St, Philadelphia, PA 19136
Joe's Clean Out And Hauling Service
Movers, Junk Removal & Hauling
+12674637432
Philadelphia, PA 19128
Junk Rescue
Junk Removal & Hauling, Demolition Services
+18449760719
876 N Lenola Rd, Moorestown, NJ 08057
Junk Gladiators Delco
Junk Removal & Hauling
+16107955865
Springfield, PA 19064
1-800-Haul-Out
Junk Removal & Hauling
+18004285688
45 E City Ave, Ste 511, Bala Cynwyd, PA 19004
How To Choose a Junk Removal Company in Philadelphia
If you are near Philadelphia, PA, there are many junk removal companies to choose from. There are so many options, it's difficult to decide which one to use.
Here are a few tips to remember when choosing a junk removal company in Philadelphia:
Find out what types of services the company offers

Most junk removal companies in Philadelphia offer similar services like hauling away large items and disposing of them properly.

However, some companies may provide other services, for instance, clearing out sheds and garages. Make sure to inquire about the various services that the company provides before making a decision.

Get price quotes from several companies

The cost of junk removal can vary greatly from company to company. Some companies cost per hour, while other companies may be charged a flat fee. Be sure to get an estimate of costs before you hire the services of any junk removal company.

Get quotes from multiple businesses so that you can evaluate costs. Make sure you inquire about any hidden charges or additional fees to determine what the final cost will be.

Check the company's hours of operation

The majority of junk removal companies in Philadelphia operate during regular working hours. Some companies might provide extended hours or 24 hour service. Make sure you inquire about the business's hours operation prior to making a final decision.

Ask about their cancellation policy

Certain junk removal companies in Philadelphia could charge you a fee when you do not show up to your appointment. Others may not charge a fee however they might require 24-hour notice. Be sure to inquire what cancellation policies the company has prior to making a final decision.

Find out if the company has good customer service and is reputable

The best method to get information about a company's customer care is to read reviews online. You can also ask your friends or family members if they have used the services of a junk removal company in Philadelphia and if they were satisfied with the service.

Do your research and choose a company that is insured and licensed

It is essential to select a company that is insured in the event of an accident. It is also important to ensure that the business is authorized to operate in your area.

Check their ratings on the Better Business Bureau, and make sure the company you choose has experience removing the type of junk that you're trying to get rid of. Ask about their process and methods of disposing of the junk.
Browse Junk Removal Services in Philadelphia, PA
Cheap Junk Removal Philadelphia
Looking for cheap junk removal in Philadelphia? Look no further for experienced and reliable teams near you. They are dedicated to providing you with the best service possible for the lowest price.
They realize that getting rid of clutter isn't easy This is why they make it their top priority in making the entire process as easy and as stress-free as is possible. Call now to start.
Philadelphia Junk Removal Experts Can Take Almost Anything
Appliances
Get rid of your old appliances.
Refrigerators
Dishwashers
Stoves
Washers
Dryers
Water Heater Tanks
Televisions
Computers, PCs
Hot Tubs
Furniture
Watch your old furniture disappear.
Old Furniture
Mattresses
Box Springs
Couches & Sofas
Tables
Desks
Bookshelves
Drawers & Dressers
Pianos
Other Unwanted Junk
Clean out unwanted trash.
Bathtubs
Carpets
Concrete
Drywall
Flooring
Tires
Scrap Metal & Wood
Yard Waste
Electronics & E-Waste
Free Junk Removal Philadelphia, PA
If you're in search of an affordable junk removal service in Philadelphia, there are plenty of choices to choose from. In addition to professional services that are paid for, you can even take advantage of recycling programs for most household items.
A number of furniture and appliance stores even offer free pickup from old equipment.
But there are a few products that cannot be recycled. There are a few items which are considered to be dangerous to recycle on your own. When you've figured out what you can and cannot recycle, you'll be able to call a local junk removal service.
Junk Removal & Pickup Service Areas Near Philadelphia, PA 19019
About Philadelphia, Philadelphia County, Pennsylvania 19019
Philadelphia, commonly referred to as Philly, is the most populous city in the Commonwealth of Pennsylvania and the second-most populous city in both the Northeast megalopolis and Mid-Atlantic regions after New York City. It is one of the most historically significant cities in the United States and served as the nation's capital until 1800. Philadelphia is the nation's sixth-most populous city with a population of 1,603,797 as of the 2020 census. Since 1854, the city has been coextensive with Philadelphia County, the most populous county in Pennsylvania and the urban core of the Delaware Valley, the nation's seventh-largest and one of the world's largest metropolitan regions with 6.245 million residents. Philadelphia is known for its extensive contributions to American history, especially the American Revolution, and for its contemporary influence in business and industry, culture, sports, and music.
Map of Philadelphia, Pennsylvania 19019
Geo:39.952330,-75.163790
Remove Anything
Remove virtually anything (except hazardous waste). Just point and they'll take it away.
Recycle & Donate
Philadelphia junk removal businesses partner with local charities and recyclers to extend the life of your junk.
Insured & Licensed
100% licensed and insured junk hauling, trash removal companies. They have you covered.
Frequently Asked Questions (FAQ)
How much does junk removal cost in Philadelphia, PA?
In general, the majority of companies that deal with junk in Philadelphia charge between $60 to $305 to remove your trash. The price is based on the amount of items you have and how much space your items are taking up, not the time it takes them to take away your junk.
How do I dispose of junk in Philadelphia, Pennsylvania?
To receive a no-cost, no-obligation estimate or to schedule an appointment, call the Philadelphia junk removal company. A team will arrive in a truck and remove all unwanted items. All you have to do is make sure to point.
Where can I dump trash and unwanted items in Philadelphia, PA?
You're able to choose from a range of options when it comes to getting rid of unneeded junk in Philadelphia. Find out if your local municipality provides free pickup for large objects. Give or sell your stuff and buyers will pick it up at your house. Donate your belongings to an organization in good condition. Take them to the dump and drop them off at the local garbage dump.
What types of junk items do junk removers take away in Philadelphia?
Junk removal companies in Philadelphia can take almost anything as long as it's not hazardous or environmentally toxic. Common items picked up include household furniture, appliances, mattresses, couches, tables, chairs, and electronics.
How do I dispose of furniture in Philadelphia?
In most cities in the United States, you can dial 311 to request a bulky item pick up service. The city will collect large items, such as furniture, major appliances and mattresses for no cost. In order to pick up freezers and refrigerators the doors must be taken off prior to taking them out.
How do I dispose of junk for free near me in Philadelphia?
There are a few options for getting rid of furniture, old appliances, and mattress including recycling programs and trash pickup. Consider local shelters and charities such as Goodwill Industries, the Salvation Army as well as Habitat for Humanity.