Find Junk Removal Near Me in Annandale, VA.
Find Affordable Junk Removal Services Near Me in Annandale, Virginia
Junk removal companies located in Annandale provide environmentally friendly solutions to dispose of unwanted objects such as household waste. Whether it's furniture, appliances, or a mattress, they'll take items from your home by offering a quick and simple junk removal services.
Annandale Junk Hauling, Pickup, & Recycling
Many full-service junk disposal companies offer same day or next day service and they are dedicated to helping you remove all kinds of junk. Annandale junk removal experts do the heavy lifting, so you don't need to.
They can haul it if you want to dispose of it. Make your junk disappear and all you need to do is point.
Junk removal companies located in Annandale will do their best to reuse or give away as much junk as they can to local charities. They remove everything from anywhere and collaborate with local charities and recyclers to prolong the life of your junk.
Professional Junk Removal Services in Annandale
Appliance Removal
Watch your old appliances disappear.
Refrigerator Removal
Stove Removal
Dishwasher Disposal
Washer & Dryer Removal
Book Junk Disposal
Hot Tub Removal
Water Heater Disposal
TV Disposal
Computers & PC Disposal
Furniture Removal
Old furniture hauling & recycling.
Couch Removal & Sofa Disposal
Mattress Removal
Box Spring Removal
Bed Frame Disposal
Table Disposal
Dresser Removal
Piano Removal
Desk Disposal
Bookshelf Disposal
Comprehensive Junk Removal
Clean out unwanted garbage.
Household Junk Items Disposal
Bathtub Removal
Carpet Disposal
Construction Debris Disposal
Renovation Debris Removal
Drywall & Flooring Removal
Junks Cars & Tire Disposal
Scrap Metal & Wood Disposal
Yard Waste Materials Removal
Electronics & Electronic Waste Disposal
Basement Cleanouts & Garage Cleanouts
Bulky & Heavy Household Items
Junk Car Removal
Best Junk Removal Services in Annandale, VA
Nova Junk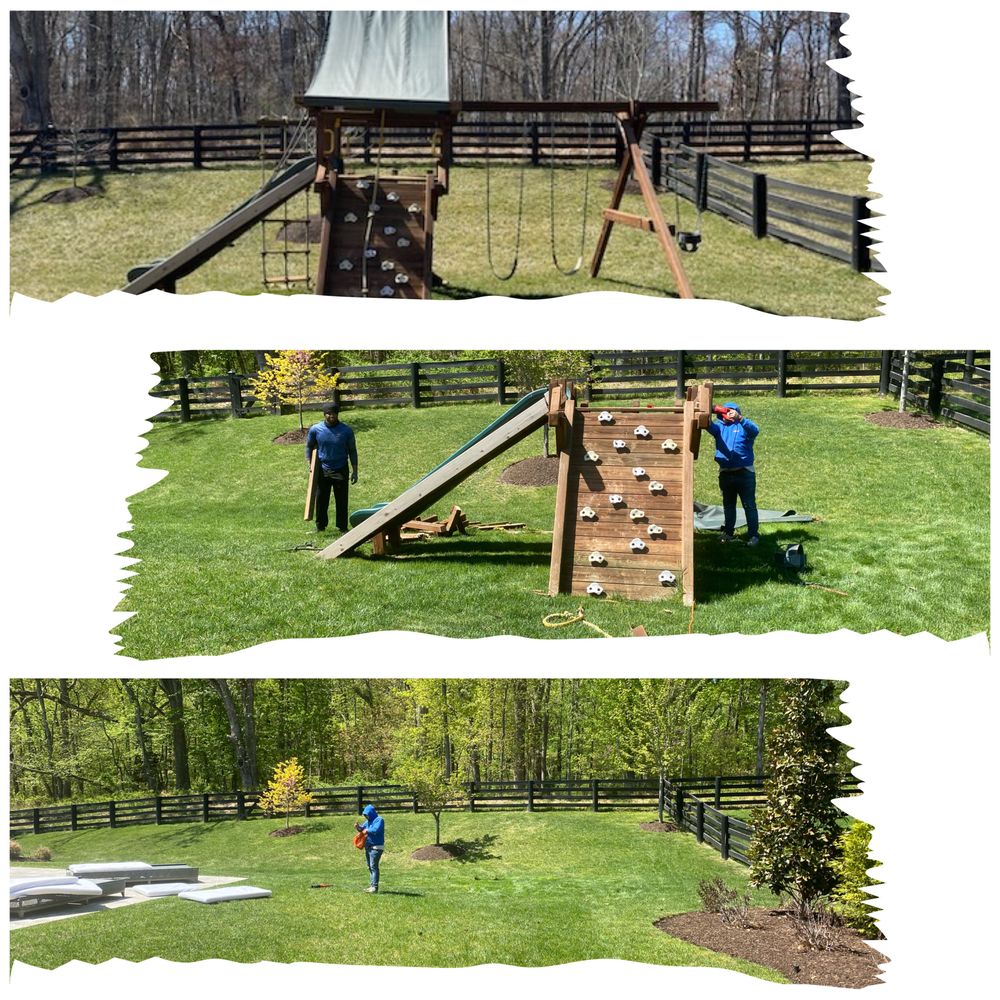 Junk Removal & Hauling
+15714328162
Alexandria, VA 22310
College Hunks Hauling Junk & Moving – Northern Virginia
Movers, Junk Removal & Hauling
+18132108412
3431 Carlin Springs Rd, Ste B, Falls Church, VA 22041
123JUNK
Junk Removal & Hauling
+17034579971
4451 Brookfield Corporate Dr, Ste 200, Chantilly, VA 20151
Junk Removal Specialists
Junk Removal & Hauling
+17032608383
Ashburn, VA 20148
A Few Good College Men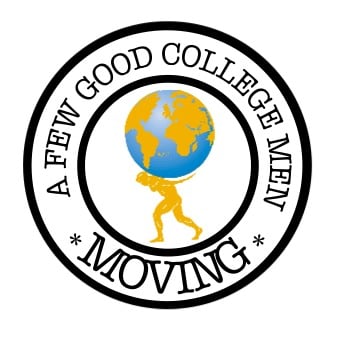 Movers, Junk Removal & Hauling, Packing Services
+12025574000
8616 Dakota Dr, Gaithersburg, MD 20877
Git Rid Of It
Junk Removal & Hauling, Demolition Services, Damage Restoration
+17035330094
2803 Bolling Rd, Falls Church, VA 22042
Out Junk Out
Demolition Services, Junk Removal & Hauling
+15715059697
North Springfield, VA 22151
Reliable Hauling
Junk Removal & Hauling
+17038075807
Arlington, VA 22207
Peace Services Junk Removal
Junk Removal & Hauling
+17037217758
7676 Richmond Hwy, Ste 6931, Alexandria, VA 22306
Eco City Junk
Junk Removal & Hauling
+13019634326
8636 Dakota Dr, Gaithersburg, MD 20877
How To Choose a Junk Removal Company in Annandale
If you are in Annandale, VA, there are a lot of junk removal companies to choose from. With so many options, it's difficult to know which company to choose.
Here are a few things to keep in mind when choosing a junk removal company in Annandale:
Find out what types of services the company offers

The majority of junk removal companies in Annandale provide similar services, like the removal of large items and disposing of them correctly.

Some companies offer additional services, like cleaning sheds or garages. Be sure to ask about the various services that the company provides before making a final decision.

Get price quotes from several companies

The cost of junk removal can vary widely from company to. Some companies charge per hour, while others may be charged a flat fee. It is important to obtain an estimate of costs before you hire anyone junk removal company.

Get quotes from multiple firms so that you can compare costs. Make sure you inquire about hidden fees or surcharges to determine what the final cost will be.

Check the company's hours of operation

The majority of junk removal companies in Annandale are open during regular working hours. However, some companies may offer extended hours or even 24/7 service. Be sure to inquire regarding the business's hours of operation prior to making a choice.

Ask about their cancellation policy

Certain junk removal companies in Annandale may charge a fee should you cancel your appointment. Other companies may not charge any fee however, they may require 24 hours notice. Be sure to inquire about the company's cancellation policy before making a choice.

Find out if the company has good customer service and is reputable

The most effective way to know about a company's customer care is to read reviews online. Ask your friends or relatives if they've used a junk removal company in Annandale and whether they were happy with the service.

Do your research and choose a company that is licensed and insured

It's essential to select an insured company in case of any accidents. You should also make sure the company has been licensed to operate in your area.

Verify their rating at the Better Business Bureau, and you should ensure that the company you choose has experience removing the kind of junk that you're trying to get rid of. Learn about their process and methods of disposing of the garbage.
Browse Junk Removal Services in Annandale, VA
Cheap Junk Removal Annandale
Are you looking for a low-cost junk removal in Annandale? Find the most experienced and reliable teams near you. They're dedicated to providing you with the best possible service for the lowest price.
They know that getting rid of clutter can be difficult, which is what makes it their top goal in making the entire process as easy and painless as it can be. Call today to get started.
Annandale Junk Removal Experts Can Take Almost Anything
Appliances
Get rid of your old appliances.
Refrigerators
Dishwashers
Stoves
Washers
Dryers
Water Heater Tanks
Televisions
Computers, PCs
Hot Tubs
Furniture
Watch your old furniture disappear.
Old Furniture
Mattresses
Box Springs
Sofas & Couches
Tables
Desks
Bookshelves
Drawers & Dressers
Pianos
Other Unwanted Junk
Clean out unwanted trash.
Bathtubs
Carpets
Concrete
Drywall
Flooring
Tires
Scrap Metal & Wood
Yard Waste
Electronics & E-Waste
Free Junk Removal Annandale, VA
If you're in search of a free junk removal service in Annandale, there are many alternatives available. Alongside professional services that are paid for, you can also benefit from recycling programs for most household items.
A lot of national appliance and furniture stores also offer free pick-up for old items.
There are however some items that are not recyclable. There are a few items that may be too dangerous to recycle by yourself. Once you've identified what you can and can't recycle, you'll be ready to make a call to a professional local junk removal service.
Junk Removal & Pickup Service Areas Near Annandale, VA 22003
About Annandale, Fairfax County, Virginia 22003
Annandale is a census-designated place (CDP) in Fairfax County, Virginia. The population of the CDP was 43,363 as of the 2020 United States Census. It is home to the oldest and largest branch of the Northern Virginia Community College system, and to one of the D.C. area's Koreatowns.
Map of Annandale, Virginia 22003
Geo:38.830390,-77.196370
Remove Anything
Remove virtually anything (except hazardous waste). Just point and they'll take it away.
Recycle & Donate
Annandale junk removal businesses partner with local charities and recyclers to extend the life of your junk.
Insured & Licensed
100% licensed and insured junk hauling, trash removal companies. They have you covered.
Frequently Asked Questions (FAQ)
How much does junk removal cost in Annandale, VA?
In the average, junk removal companies in Annandale charge between $80 and $355 to remove your trash. The price is based on the amount of items you have and the amount of space your objects consume, not the time it takes them to remove your junk.
How do I get rid of junk in Annandale, Virginia?
For a no-cost, free quote or to book an appointment, call your Annandale junk removal company. The Junk Removal crew will arrive with a pickup truck to take away all items. You just need to make sure to point.
Where can I dump trash and unwanted items in Annandale, VA?
There are a variety of options when it comes to getting rid of your unwanted garbage in Annandale. Consult with your local city and see if they offer free pick up for large objects. Sell or give your stuff away for free and let the buyer collect it from your house. Donate your stuff to local charities in good condition. Drop them off in the local garbage dump.
What types of junk items do junk removers pick up in Annandale?
Junk removal companies in Annandale can take almost anything as long as it's not environmentally toxic or hazardous. Common items picked up include household furniture, appliances, couches, mattresses, tables, chairs, and electronics.
How do I get rid of furniture in Annandale?
In most cities in the United States, you can call 311 and request the collection of bulky items. The city will take away big items like big appliances, furniture and mattresses, at no cost. To pick up refrigerators and freezers the doors must be closed prior to putting them out.
How do I get rid of junk for free near me in Annandale?
There are a few options for getting rid of old appliances, furniture and mattresses that range from recycling programs to trash pickup. Consider local shelters and charities such as Goodwill Industries, the Salvation Army, or Habitat for Humanity.