Find Junk Removal Near Me in Suffolk, VA.
Find Affordable Junk Removal Services Near Me in Suffolk, Virginia
Junk removal companies in Suffolk provide eco-friendly methods to get rid of unwanted objects that include household waste. They are able to remove your junk quickly and efficiently, regardless whether it's furniture, appliances , or mattresses.
Suffolk Junk Hauling, Pickup, & Recycling
Many junk haulers that are full-service offer next-day or same-day services and are committed to helping you remove all kinds of junk. Junk removal experts in Suffolk do all the heavy lifting for you so you don't have to lift a finger.
If you don't need it, they can pick it up. Make your junk disappear and all you have to do is point.
Junk removal companies located in Suffolk will do everything possible to recycle or donate as much junk as they can to local charitable organizations. They are able to remove all junk from any location and work with local recyclers and charities to extend the usefulness of your trash.
Professional Junk Removal Services in Suffolk
Appliance Removal
Watch your old appliances disappear.
Refrigerator Removal
Stove Removal
Dishwasher Removal
Washer & Dryer Removal
Book Junk Disposal
Hot Tub Disposal
Water Heater Removal
TV Disposal
Computers & PC Removal
Furniture Removal
Old furniture hauling & recycling.
Couch Removal & Sofa Disposal
Mattress Removal
Box Spring Disposal
Bed Frame Disposal
Table Disposal
Dresser Disposal
Piano Disposal
Desk Disposal
Bookshelf Disposal
Comprehensive Junk Removal
Clean out unwanted trash.
Household Junk Items Disposal
Bathtub Disposal
Carpet Removal
Construction Debris Removal
Renovation Debris Disposal
Drywall & Flooring Removal
Junks Cars & Tire Disposal
Scrap Metal & Wood Removal
Yard Waste Materials Disposal
Electronics & Electronic Waste Removal
Basement Cleanouts & Garage Cleanouts
Bulky & Heavy Household Items
Junk Car Removal
Best Junk Removal Services in Suffolk, VA
Vets Haul Junk Removal Norfolk
Junk Removal & Hauling
+17576544285
Chesapeake, VA 23323
College Hunks Hauling Junk & Moving – Virginia Beach
Movers, Junk Removal & Hauling
+18132108412
2618 Arkansas Ave, Ste 101, Norfolk, VA 23513
Atlantic Junk Removal
Demolition Services, Junk Removal & Hauling
+17577583177
608 Virginia Ave, Portsmouth, VA 23707
Junk King Richmond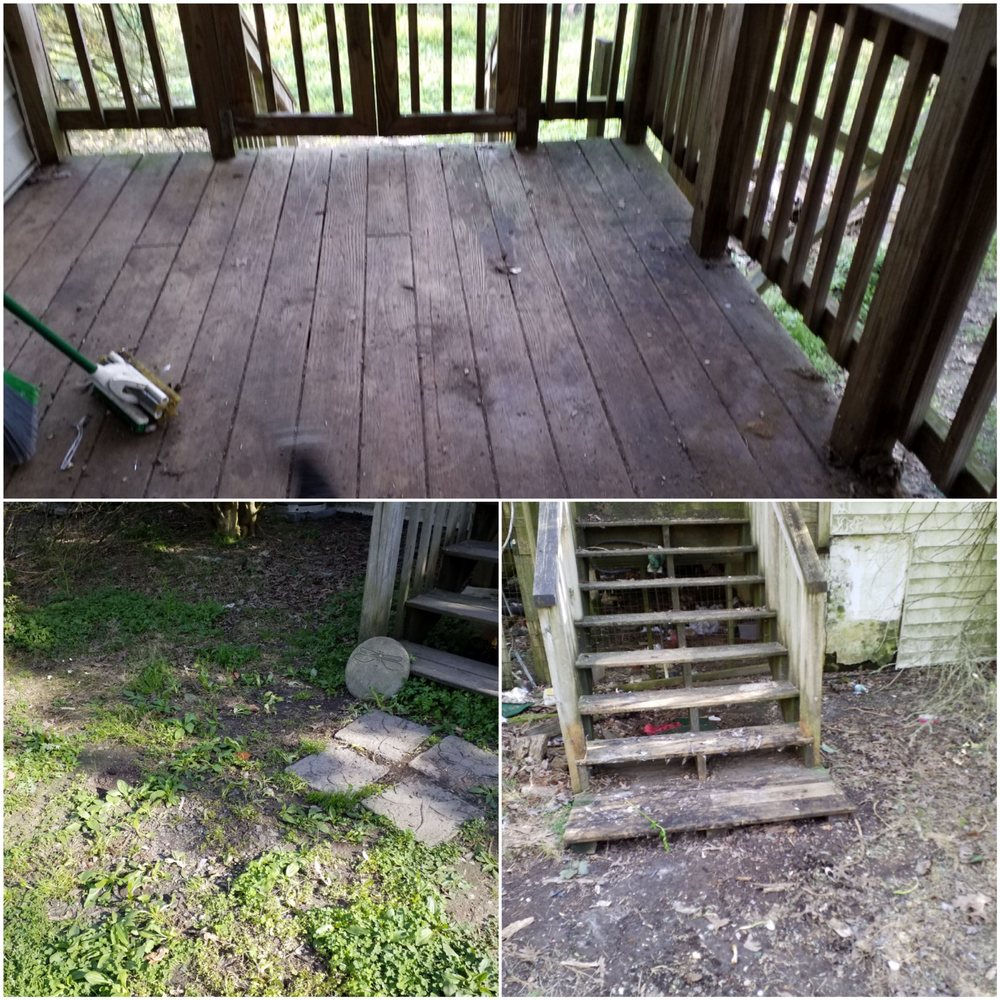 Junk Removal & Hauling
+18044090503
2350 Lanier Rd, Rockville, VA 23146
The Junk Uncles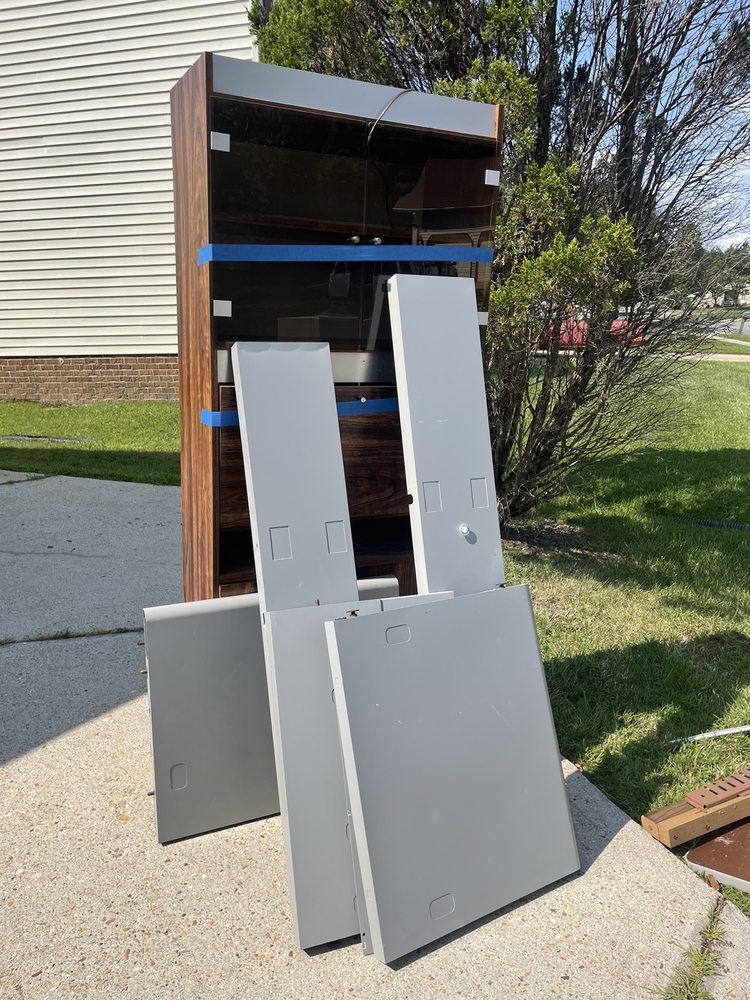 Junk Removal & Hauling
+17574488282
4445 Corporation Ln, Ste 264, Virginia Beach, VA 23462
The Junkluggers of Central VA
Junk Removal & Hauling, Packing Services
+18046906897
625 N Washington Hwy, Ashland, VA 23005
K Lee Express
Junk Removal & Hauling
+17577080255
Norfolk, VA 23504
Just Hauling OBX
Junk Removal & Hauling
+12524895786
Kill Devil Hills, NC 27948
Optimal Hauling & Labor
Junk Removal & Hauling
+15408347323
Chesapeake, VA 23323
Hampton Roads Junk Removal
Junk Removal & Hauling
+17575102411
Hampton, VA 23669
How To Choose a Junk Removal Company in Suffolk
If you live in Suffolk, VA, there are many junk removal companies to choose from. However, with so many options, it can be difficult to choose which one to use.
Here are a few points to be aware of when choosing the right junk removal company in Suffolk:
Find out what types of services the company offers

Most junk removal companies in Suffolk offer similar services, like taking away bulky items and disposing of them properly.

However, certain companies might provide other services, for instance, clearing out sheds and garages. Make sure you inquire about the various services that the company provides before making a decision.

Get price quotes from several companies

Prices for junk removal vary significantly from one company to the next. Certain companies might charge per hour, while some have a flat cost. It is important to obtain an estimate of costs before you hire anyone junk removal company.

Get quotes from several different businesses so that you can evaluate prices. Make sure you inquire about hidden fees or surcharges so that you are aware of the final cost will be.

Check the company's hours of operation

The majority of junk removal companies in Suffolk are operational during normal business hours. Some companies might provide extended hours, or 24/7 service. Be sure to inquire about the business's hours operation prior to making a choice.

Ask about their cancellation policy

Certain junk removal companies in Suffolk may charge a fee should you cancel your appointment. Others might not charge fees but they may need 24-hour notice. Make sure you inquire what cancellation policies the company has prior to making a final decision.

Find out if the company has good customer service and is reputable

The best way to learn about a company's customer service is to look up reviews online. Ask your friends or relatives if they've had the pleasure of using a junk removal company in Suffolk and if they were satisfied with the services.

Do your research and choose a company that is licensed and insured

It is essential to select a company that is insured in case of any accidents. Also, make sure the business has been licensed to operate in the area you reside in.

You can check their reviews with the Better Business Bureau, and be sure that the business you choose has experience removing the kind of junk you want to dispose of. You can inquire about their processes and how they dispose of the trash.
Browse Junk Removal Services in Suffolk, VA
Cheap Junk Removal Suffolk
Looking for cheap junk removal in Suffolk? Look no further for experienced and reliable teams near you. They're committed to providing clients with the best possible service for the lowest price.
They understand that getting rid of junk can be a hassle This is why they make it their top goal to make the process as easy and as stress-free as is possible. Call today to get started.
Suffolk Junk Removal Experts Can Take Almost Anything
Appliances
Get rid of your old appliances.
Refrigerators
Dishwashers
Stoves
Washers
Dryers
Water Heater Tanks
Televisions
Computers, PCs
Hot Tubs
Furniture
Watch your old furniture disappear.
Old Furniture
Mattresses
Box Springs
Sofas & Couches
Tables
Desks
Bookshelves
Dressers & Drawers
Pianos
Other Unwanted Junk
Clean out unwanted garbage.
Bathtubs
Carpets
Concrete
Drywall
Flooring
Tires
Scrap Metal & Wood
Yard Waste
Electronics & E-Waste
Free Junk Removal Suffolk, VA
If you're looking for a free junk removal service in Suffolk, there are many options that are available. Alongside paid professional services, it is also possible to find programs that recycle items.
A number of furniture and appliance stores also offer free pick-up for old items.
However, there are some things that aren't recyclable. There are a few items which are considered to be dangerous to recycle by yourself. When you've figured out what you can and cannot recycle, you'll be able to call a professional local junk removal service.
Junk Removal & Pickup Service Areas Near Suffolk, VA 23432
About Suffolk, City of Suffolk, Virginia 23432
Suffolk is an independent city in Virginia, United States. As of the 2020 census, the population was 94,324. It is the 10th-most populous city in Virginia, the largest city in Virginia by boundary land area as well as the 14th-largest in the country.
Map of Suffolk, Virginia 23432
Geo:36.728360,-76.584960
Remove Anything
Remove virtually anything (except hazardous waste). Just point and they'll take it away.
Recycle & Donate
Suffolk junk removal businesses partner with local charities and recyclers to extend the life of your junk.
Licensed & Insured
100% licensed and insured junk removal, trash haulingl companies. You're covered and safe.
Frequently Asked Questions (FAQ)
How much does junk removal cost in Suffolk, VA?
In general, the majority of companies that deal with junk in Suffolk charge between $70 and $325 to haul away your junk. The price depends on the amount of items you own and the amount of space they use up. It is not dependent on the amount of time required to eliminate your trash.
How do I dispose of junk in Suffolk, Virginia?
For a free, no-obligation estimate or to make an appointment, please contact your Suffolk junk removal company. The Junk Removal team will arrive in a truck to remove all junk. Just make sure to point.
Where can I dump trash and unwanted items in Suffolk, VA?
There are many options available to you when it's time to eliminate junk in Suffolk. Check with your city and look into whether they offer free pick up for large objects. Give or sell your items away for free and have the buyer pick it up from your house. Donate your items in good shape to a local charity. Drop them off in the local garbage dump.
What types of junk items can junk removers take in Suffolk?
Junk removal companies in Suffolk can take almost anything as long as it's not hazardous or environmentally toxic. Common items picked up include household furniture, appliances, couches, mattresses, tables, chairs, and electronics.
How do I dispose of furniture in Suffolk?
In most cities in the United States, you can contact 311 to request a pickup of large items. The city will take away large items, such as kitchen appliances and furniture and mattresses, for free. In order to pick up freezers and refrigerators, the doors must be removed prior to taking them out.
How do I get rid of junk for free near me in Suffolk?
There are several ways to dispose of old appliances, furniture and mattresses that range from recycling programs to trash pickup. Contact local shelters and charities like Goodwill Industries, the Salvation Army, as well as Habitat for Humanity.